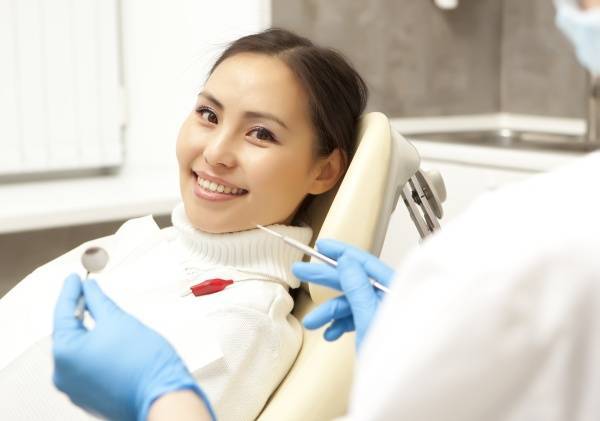 Cosmetic dentistry
is the dental field that focuses on improving the form and function of the teeth. One of the most popular ways to achieve this is through dental bonding, which is a simple
cosmetic dentistry
procedure that a lot of people may benefit from. A lot of the time, dental bonding is an elective procedure, however, there are scenarios in which patients may be recommended it in order to improve dental health. This article outlines who may need dental bonding in
cosmetic dentistry
.
When dental bonding is needed in cosmetic dentistry
Adults are typically the only patients that will need dental bonding in cosmetic dentistry. Most cosmetic dentists do not operate on children unless there is a critical need. However, dental bonding can be done on a child, just in a different dental setting, such as by a family or general dentist. Keep reading to find out more!
Cracked or chipped teeth
When the teeth are chipped or cracked, cosmetic dentistry can come in handy. A dental bonding procedure can help seal the crack or fill the chip, which can ultimately solve the problem. Cosmetic dentists will often recommend dental bonding to treat either problem, which in turn can improve the overall appearance and function of the tooth.
Teeth that are too short
Some people are simply given teeth that are too short. While there is not necessarily a risk of having teeth that are too short, patients may struggle with confidence when smiling. Additionally, eating may be more difficult if the teeth do not line up evenly. Cosmetic dentists are often tasked with treating teeth that are too short and one way they can do that is through dental bonding. Once the composite resin is placed and cured on the short tooth, the patient can expect to have a longer and more even tooth.
Stained teeth
One popular way that cosmetic dentistry can help with stained teeth is through dental bonding. Some patients do not respond well to whitening treatments. Other times, the whitening agents may not be strong enough to lift severe stains. In these cases, cosmetic dentists may recommend dental bonding to cover the stain completely, which allows for an improved appearance.
Thin teeth
Over time, adult patients may experience wear and tear in their mouths, which can result in extremely thin teeth. Teeth that are thin are subject to sensitivity or increased damages. Cosmetic dentistry can help treat thin teeth so that they function better and appear stronger. Dental bonding can be done in order to strengthen the tooth and ensure that normal things such as eating can be done, without the potential of damage occurring.
Learn more about cosmetic dentistry!
There are a lot of great options for treating teeth that are in bad shape. Cosmetic dentistry is a great way to improve the appearance and function of the teeth. Questions or concerns regarding dental bonding in cosmetic dentistry should never go ignored. Reach out today to learn more or to get started!
Request an appointment here: https://drleeplunkett.com or call Plunkett & Chaw Dental at (770) 452-0222 for an appointment in our Dunwoody office.
Check out what others are saying about our services on Yelp: Read our Yelp reviews.