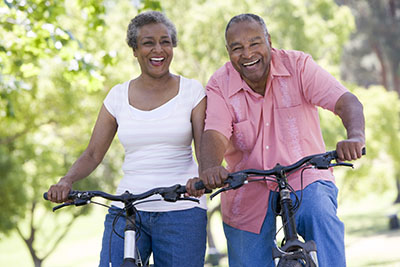 For children, losing a tooth was an exciting and fun process. Once the tooth falls out, it means placing it under a pillow and waking up to money under the pillow. For teenagers and adults, losing permanent teeth is not as much fun. No one wants to live with a gap between the teeth and struggle to find a permanent solution. Dental implants are the permanent, sturdy and natural-looking solution that people may need.
You don't need to cope with the loss
People who lose a tooth or several teeth may not know what to do for a suitable replacement. People will want more than just a replacement tooth that looks pleasing will benefit from a dental implant. A dental implant will provide an aesthetically pleasing appearance and function as a regular tooth. While the Centers for Disease Control and Prevention, CDC, finds that 19 percent of adults aged 65 and older were missing all of their teeth in 2011, tooth loss can happen naturally but also accidentally. In many cases, an individual will knock a tooth out during a sport, game or accident. When this happens, if a dentist cannot reinsert the tooth into the socket, a dental implant will be the best option. The American Academy of Implant Dentistry, AAID, explains that "A dental implant is placed in the jawbone so that it can fuse with your natural bone and become a strong and sturdy foundation for replacement teeth." The implant itself is "A cylindrical and/or tapered post, usually made of titanium, that serves as a substitute for the tooth root," the AAID states. Installing a dental implant will not only replace the root but fuse with the bone and create a sturdy foundation for a dental crown to go on top. The dental crown is "A replacement tooth, custom made to match your natural teeth," the AAID writes. Dental implants will help give a person a full mouth and a perfect smile again.
The benefits are worth the investment
The cost of a dental implant can vary greatly per individual, but is worth it. While a dental implant and the crown that covers it can get pricey, the benefits of a dental implant are worth the cost. Not only will the patient have a natural-looking set of teeth, but the patient will also be able to take care of his or her dental implant with ease. "Caring for teeth restored with dental implants is just like caring for your natural teeth: brush, floss and maintain regular dental cleanings," the AAID explains. Through proper dental hygiene and regular dental checkups, a patient can keep a dental implant in pristine condition for 10 years or more. However, it is important to note that "While replacement teeth can't get cavities, they are subject to the same wear-and-tear as natural teeth," the AAID states. As with all dental care, there needs to be communication and coordination between the dentist and patient. By practicing proper dental care, a patient will keep his or her teeth in good condition and prevent the implant from wearing down too quickly. With dental implants, a patient can also eat and drink whatever he or she wishes. So long as the patient continues proper dental care, he or she will be able to eat favorite food that other tooth replacement options may not allow. If you or a loved one is in need of a tooth replacement, consider scheduling a consultation with our office to see if a dental implant is the best option. Dental implants can change one's life for the better. Do not miss out on this opportunity and call today.
Plunkett & Chaw Dental
At Plunkett & Chaw Dental in Dunwoody, GA, we will customize your treatment to match your needs and schedule. Our professional Team creates a calm atmosphere for you during the appointment and treatment process. If you have any questions or are unsure of what is causing the pain in your teeth, do not hesitate to call us. We will answer any questions and make sure you get all of the necessary information. We can help prevent damage to your teeth and set you on track for a lifetime of pristine oral health. At Plunkett & Chaw Dental, your experience with us and your dental health are our prime concern.