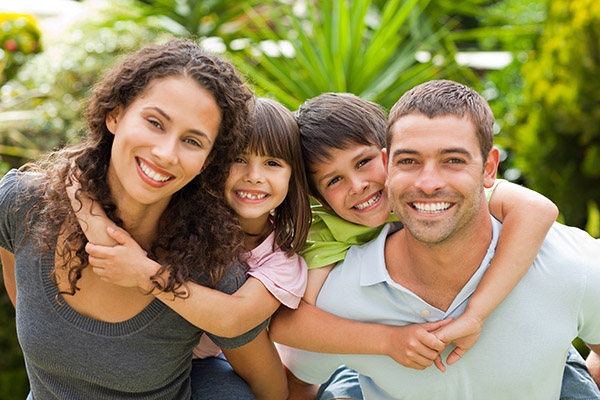 Any
family dentist
will warn you of the dangers of sugar for teeth. Too much sugar can bring a host of issues for your general health in addition to problems in oral health. For your mouth, sugar can mean tooth decay, cavities and even disease. Sugar substitutes flood the market in an effort to fight the common health problems caused by sugar, but are these any better for your teeth? Here, a
family dentist
weighs in on the effects of sugar substitutes on tooth health.
Sugar's effect on teeth
Excess sugar can be harmful to teeth. Consuming too much sugar without precaution can lead to enamel erosion, cavities or tooth decay.
How sugar harms teeth
Mouths are filled with bacteria. While many bacteria are useful and essential to wellbeing, there are some bacteria present that can be bad for oral health. Sugar can exacerbate the issue because the bacteria are drawn to sugars. According to the ADA, bacteria will break down sugar and produce acid, which is harmful to tooth enamel.
How sugar substitutes affect teeth
While sugar can be harmful to teeth, certain sugar substitutes provide many benefits for oral health. However, substitutes like honey or maple syrup will have the same effects as sugar, so use caution when choosing a sugar substitute.
Antibacterial properties
Whereas sugar attracts bad bacteria, some sugar substitutes, such as polyols, have antibacterial properties. According to The New York Times, many polyols cannot be broken down by bacteria like sugar can be. As a result, the bacteria cannot produce the acid that leads to the wear and tear of tooth enamel. However, a study in the British Dental Journal found that if polyol-containing products also contain acidic flavoring, there is still a risk of enamel erosion and tooth decay. Consume with care and in moderation.
General health
Sugar substitutes, particularly artificial sweeteners, have a questionable reputation when it comes to overall health. For instance, although cyclamate, a type of artificial sweetener, has been linked to bladder cancer, the connection of other artificial sweeteners is not definitive. The National Cancer Institute says that there is not clear evidence that many sweeteners are linked to cancer in humans. There are multiple studies that have found a connection between artificial sweeteners like saccharin and aspartame to cancer in rats, but mechanistic studies have found this applies only to rats, not humans. Be sure to talk to your doctor and
family dentist
to choose the best sweetener option for you.
Conclusion
Both sugar and sugar substitutes have their own downfalls, but sugar substitutes can have various benefits for oral health. Either way, consume added sweeteners with moderation and stick to a healthy diet of whole foods for the best oral and overall health. If you have a sweet tooth that you just need to satisfy, be sure to get advice from your family dentist on the best sugar substitute for you.
Request an appointment here: https://drleeplunkett.com or call Plunkett & Chaw Dental at (770) 452-0222 for an appointment in our Dunwoody office.
Check out what others are saying about our dental services on Yelp:
Family Dentist
.