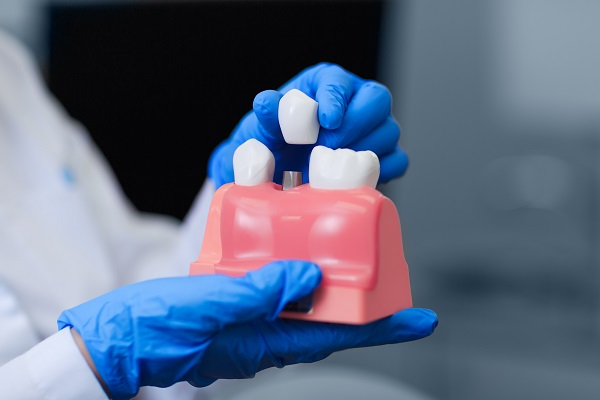 Thinking you might need a
dental crown
? Understanding that dental restorations often involve using a
dental crown
is necessary, as patients who are in need of dental restorations will often have one or more crowns placed in their mouths. A dental restoration is necessary for patients who have damaged and/or missing teeth, making it essential for those in need to see a general dentist for personalized treatment information.
The importance of regular dentist visits
Want to understand more about
dental crown
placement from a general dentist? Smart. Even though many dental patients will look for dental-related information online, not everything they read is going to be true and correct. Instead, patients need to make sure they are getting their information from dental professionals, as when they do, they are sure to receive the correct information. Since general dentists are considered to be one's primary dental care provider, they are the first dental professional seen when a patient is in need of a diagnosis and/or treatment.
The process of having dental crowns placed
The list below is on the topic of what everyone needs to know when they are in need of one or more dental crowns in order to improve their oral health. Due to new and improved dental technologies, the majority of dental patients can have their dental crowns placed in just two dental visits. Here is a brief overview of what to expect from the dental crown process.
The first visit
During the first visit, the patient will need to undergo a full oral examination. This includes taking X-rays of the tooth, as well as its surrounding bone tissue. If any dental decay is present, this decay will need to be addressed before crown placement can happen, which may require root canal therapy. The tooth will be prepped to receive the crown, which requires the careful removal of some of the tooth's surface in order to accommodate crown placement. Once the tooth is prepped, an impression of the tooth is made. This impression is sent to an outside laboratory where it can take anywhere between two and three weeks for the crown to be made. In the meantime, the patient will have a temporary crown placed over their tooth in order to protect it.
The second visit
During the second visit to the dental office, the temporary crown will be removed so that the permanent crown can be placed over the tooth. Before placing the permanent crown, the dental professional will first make sure that the crown fits properly and the color of the crown is the correct shade. If all checks out, the new permanent crown will be carefully cemented into place. While some patients will not need a local anesthetic, other patients will.
In need of dental crown placement?
Reading the above information on dental crowns can be helpful for those who need a better understanding of why dental crowns are often necessary to support one's good oral health. The next step is to schedule a consultation with a dentist, so contact our office today.
Request an appointment here: https://drleeplunkett.com or call Plunkett & Chaw Dental at (770) 452-0222 for an appointment in our Dunwoody office.
Check out what others are saying about our dental services on Yelp:
Dental Crowns in Dunwoody, GA
.